Details

Written by

Gita

Category: Achievement
Hits: 327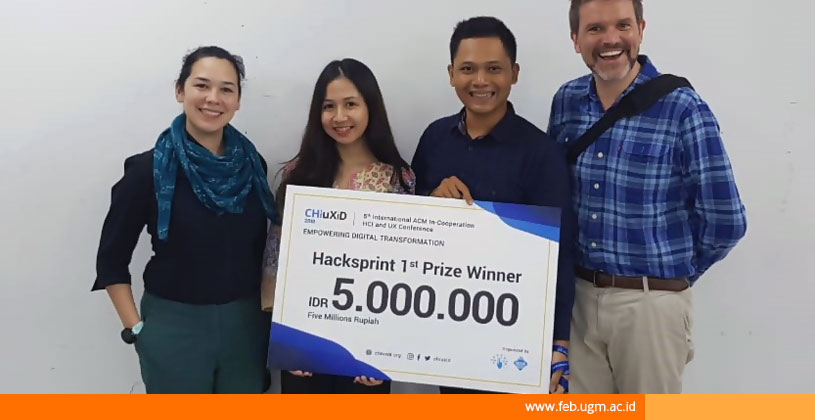 Team Javaccino consisting of two undergraduate students of Universitas Gadjah Mada named Kairania Qalbi (Psychology-IUP 2017) and Gita Prasulistiyono (Management-IUP 2014) became the 1st winner Hacksprint Competition in CHIuXiD 2019. CHIuXiD 2019 – pronounced 'kai-u-x-i-d' – is the 5th International ACM In-Cooperation Human-Computer Interaction (HCI) and User Experience (UX) Conference. The conference facilitates leaders, experts, academics, and professionals from Indonesia, Southeast Asia and beyond to gather, share, and collaborate on the latest HCI and UX insights in diverse vertical industries.
Details

Written by

Web Staff

Category: Achievement
Hits: 793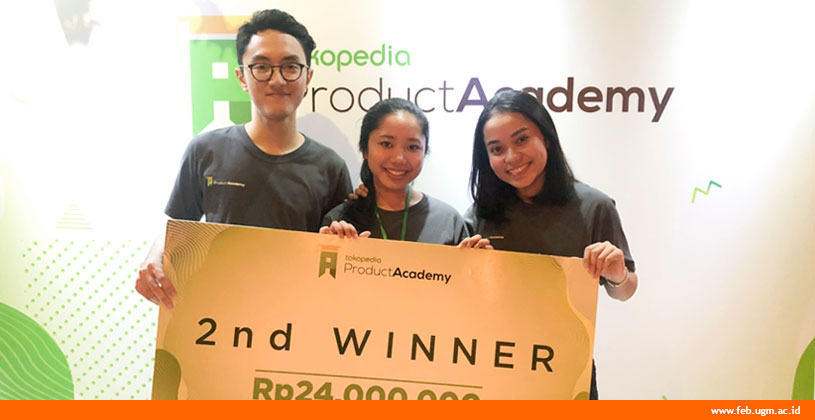 Ayasha Kirana Nusantoro (Economics-IUP 2015) together with her teammates, Shinta Suhartono (Universitas Indonesia) and Fahmi Rizaldi (Institut Teknologi Bandung) became the 2nd Winner during Tokopedia Product Academy which was held at Tokopedia Tower located in Jakarta, from 1-5 April 2019. Tokopedia is a leading tech company, sometimes referred to a unicorn in Indonesia that provides three business lines, namely marketplace, digital, and financial technology.
Details

Written by

Sisilia

Category: Achievement
Hits: 613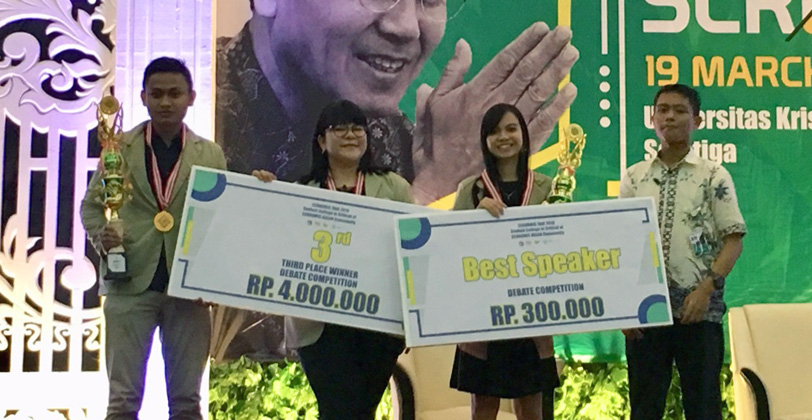 The Equilibrium team, consisting of three UGM Undergraduate Program students, Sisilia Juliana Hanamaria (Economics-IUP 2016) and Fernandi Army (Economics 2015), and Natasha Christanti (English-SV 2016) won 3rd place in the debate competition and awarded as Best Speaker in the Economics Fair 2019 on March 18-19 2019 held at Universitas Kristen Satya Wacana (UKSW).
Details

Written by

Nurul

Category: Achievement
Hits: 311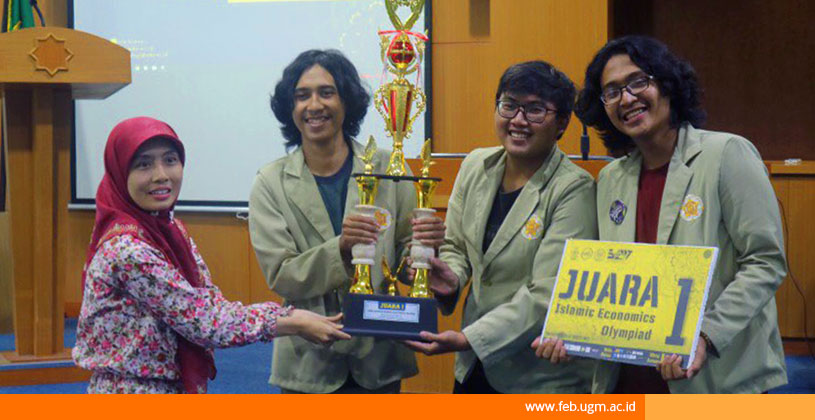 Two delegation teams from the Faculty of Economics and Business, Universitas Gadjah Mada succeeded won championship trophies in the Islamic Economic Olympiad Competition held by Universitas Muhammadiyah Yogyakarta on March 26, 2019. The first team consisting of Ivan Maulana (Economics 2018), Muhammad Dafa Dhiya (Economics of 2018), and Muhammad Reski Waluya (Economics 2018) won first place in the competition. While the second team consisting of Alvia Sari (Accounting 2017), Kamilatul Fadhilah (Economics 2018) and Nurul Husna Mardhiyah (Accounting 2018) won the third place.
Details

Written by

Web Staff

Category: Achievement
Hits: 485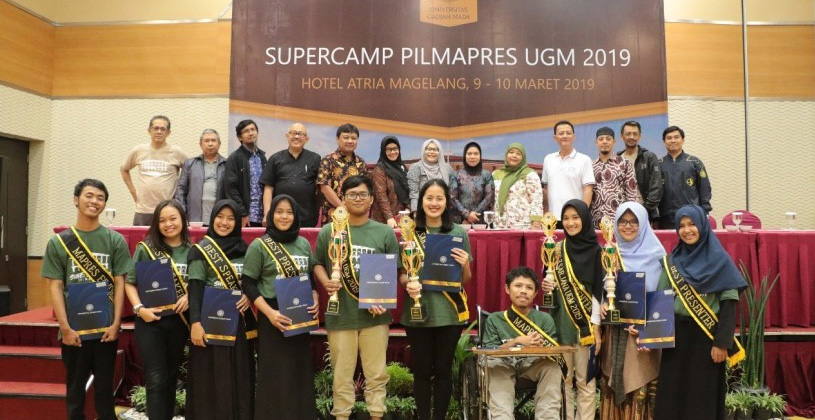 Supercamp of the Most Outstanding Student Selection (PILMAPRES) UGM 2019 was finished on Saturday-Sunday, 9-10 March 2019. Located at the Atria Hotel, Magelang, this activity was attended by 35 students from various faculties. Based on the evaluation and verification process by 13 juries, 2 Outstandig Student (MAPRES) have been established which will be UGM representatives for the national level. The two MAPRES are Hibatul Ghazi Zulhasmi (Electrical Engineering 2016) as 1st MAPRES from Undergraduate Program and Tirta Meyrizka Lubis (Instrumentation Technology-SV 2016) as MAPRES from Diploma Program.